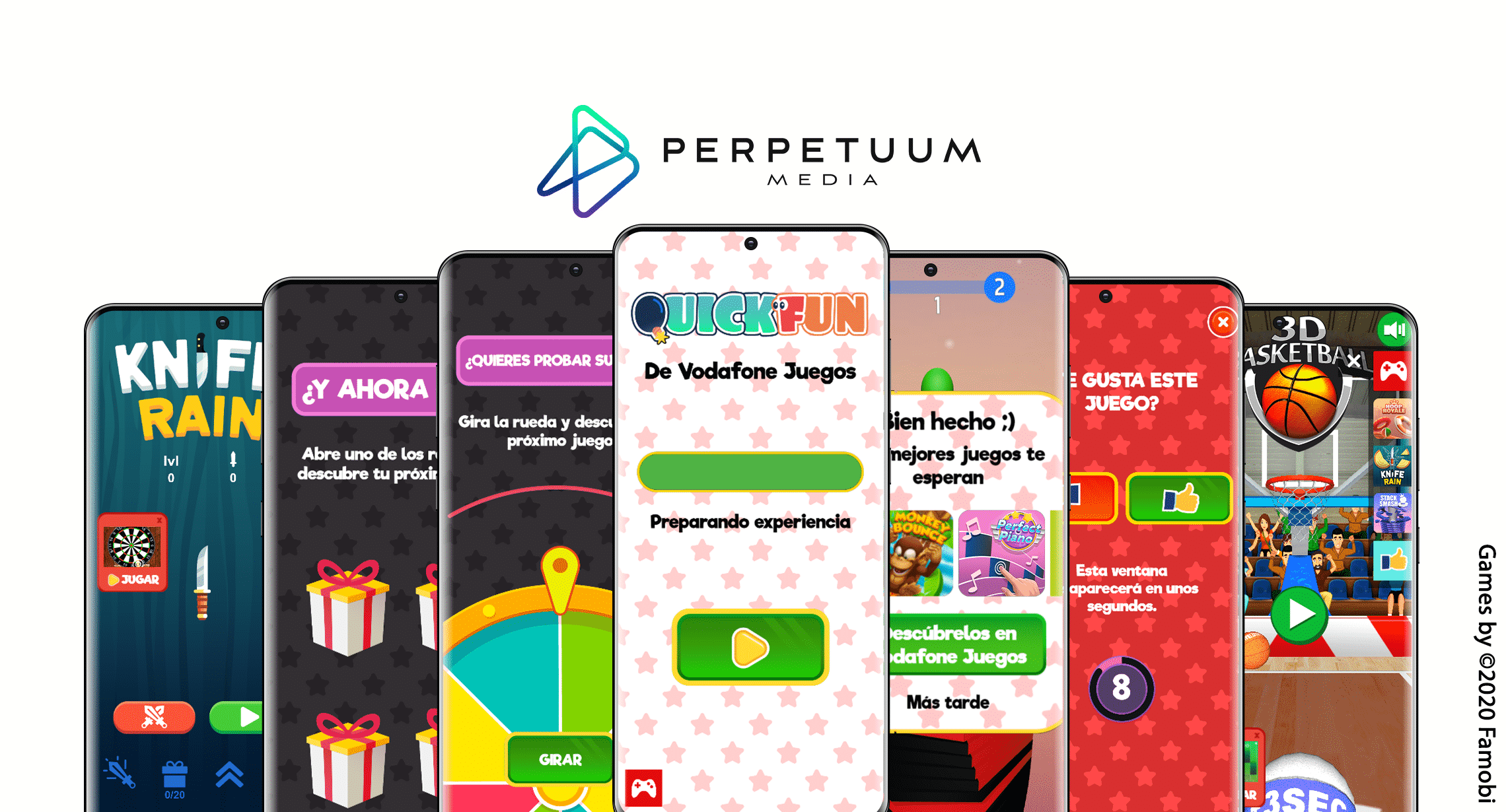 Madrid, Spain, 24 September 2020: Mondia, a leading technology company which specialises in the marketing and distribution of digital content and Perpetuum Media, a leading games publisher and solutions provider to subscription stores,  announced the launch of QuickFun™, a new gaming feature targeting the Hyper Casual games segment designed to drive user engagement and facilitate the discovery of new games.
QuickFun™ will launch in September with Vodafone Spain, a mobile telecommunications operator headquartered in Madrid, and then will be subsequently rolled out to key markets across Europe, the Middle East and Africa.
Hyper Casual represents a very fast-growing segment for mobile content and QuickFun™ facilitates the discovery of these new, exciting and fun games in subscription stores. A Hyper Casual game is defined as simple to play, addictive, and playable for an infinite amount of time.
For telecom operators, QuickFun™ will attract, retain and engage new and existing subscribers through great content in addition to fun and rewarding discovery paths, leading them to their next Hyper Casual game.
"Mobile users today have short attention spans, consume fast and want to discover new gaming experiences quickly which is why Hyper Casual games suit their play lifestyle," said Dr Amadeo Rahmann, Chief Executive Officer of Mondia. "As Hyper Casual games become relevant to an increasingly wider audience, entertainment companies are increasingly investing in this growing segment as the games have universal appeal and can open up a much broader consumer base for them."
"There is a gap in the mobile game subscription market with respect to Hyper Casual games and users. We're excited and proud to work with Mondia to bridge this gap through QuickFun™," commented Bertil Krumnack, CEO Perpetuum Media.